Simplify your Landscaping Today!
Replace or switch out your plants in seconds.
Just switch out the inserts to easily alternate your color scheme!
Help the environment through water conservation.
No more digging a new hole every time you change your plants.
Immediately move plants from shade to sunshine.
Permanently maintain your landscape design.
Remove plants instantly in the event of harsh weather conditions.
Create healthier and long lasting plants through built-in hydration system.
Now, switching out your seasonal plants for the holidays is a snap!
The revolutionary PlantEze two-part system incorporates an underground reservoir chamber that channels and stores water, creating healthier and longer lasting plants, saving you, as well as the professional landscaper considerable time and money, while also helping the environment through water conservation.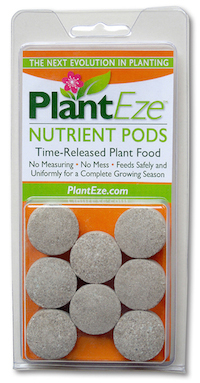 Another component of the revolutionary PlantEze two-part system is the PlantEze Nutrient Pods. This time released plant food proprietary formula contain the complete nutrient and micronutrient for maintaining healthy plants for a complete growing season. These pods break down slowly through the action of soil bacteria, allowing the nutrients to be easily absorbed by the plant roots.
No mess  –  No measuring  –  Below Ground Installation Eliminates "Wash Out" Caused by Rainstorm and Irrigation.
Feeds Safely & Uniformly  –  Leach resistant, low salt index, and completely safe  –  It Doesn't feed and encourage surface weeds.
Contains all the major nutrients plus Sulfur, Iron, Manganese, Magnesium, Zinc and Humid Acid.
8 Nutrients Pods • 10 Gram Size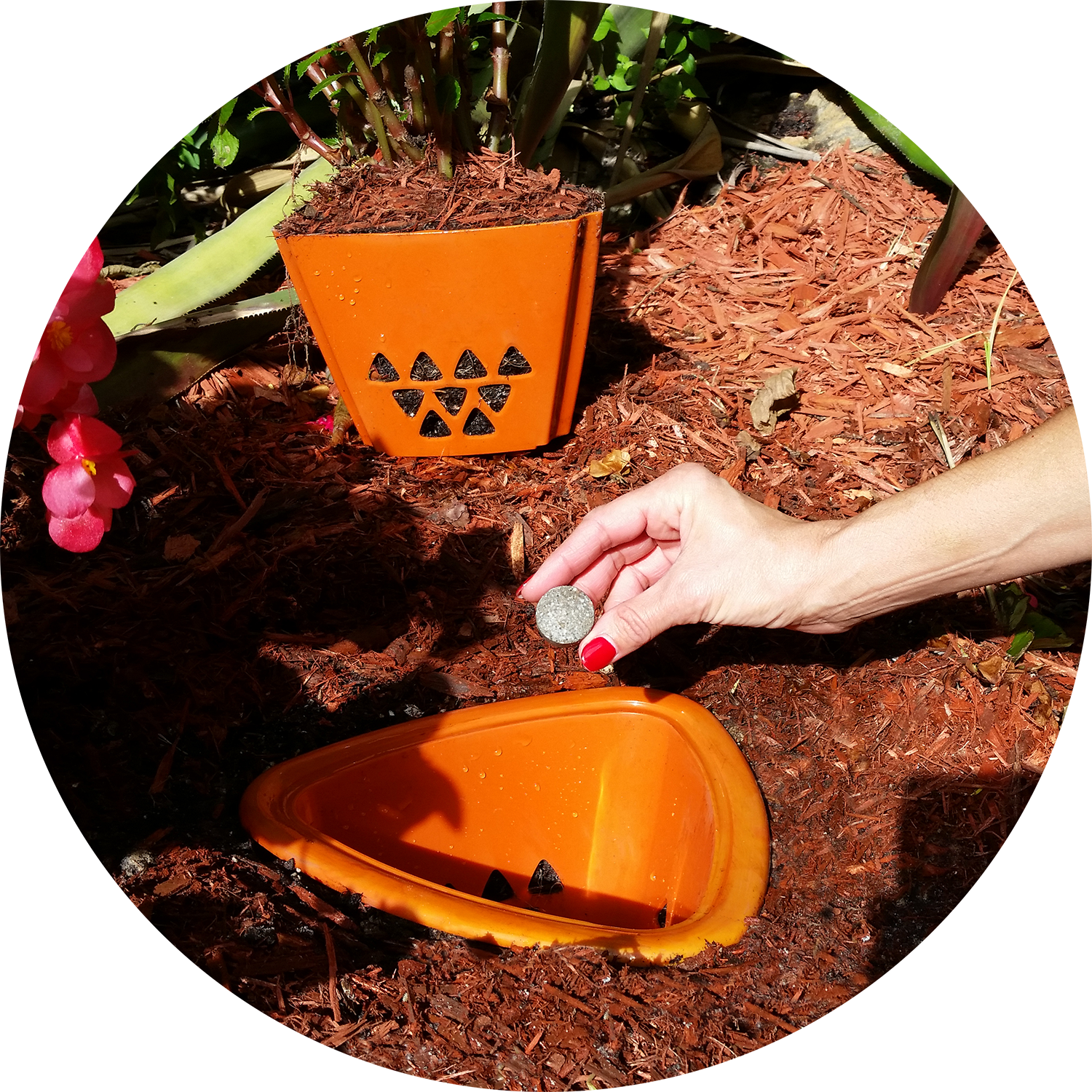 Place PlantEze Nutrient Pod at the bottom of the base unit.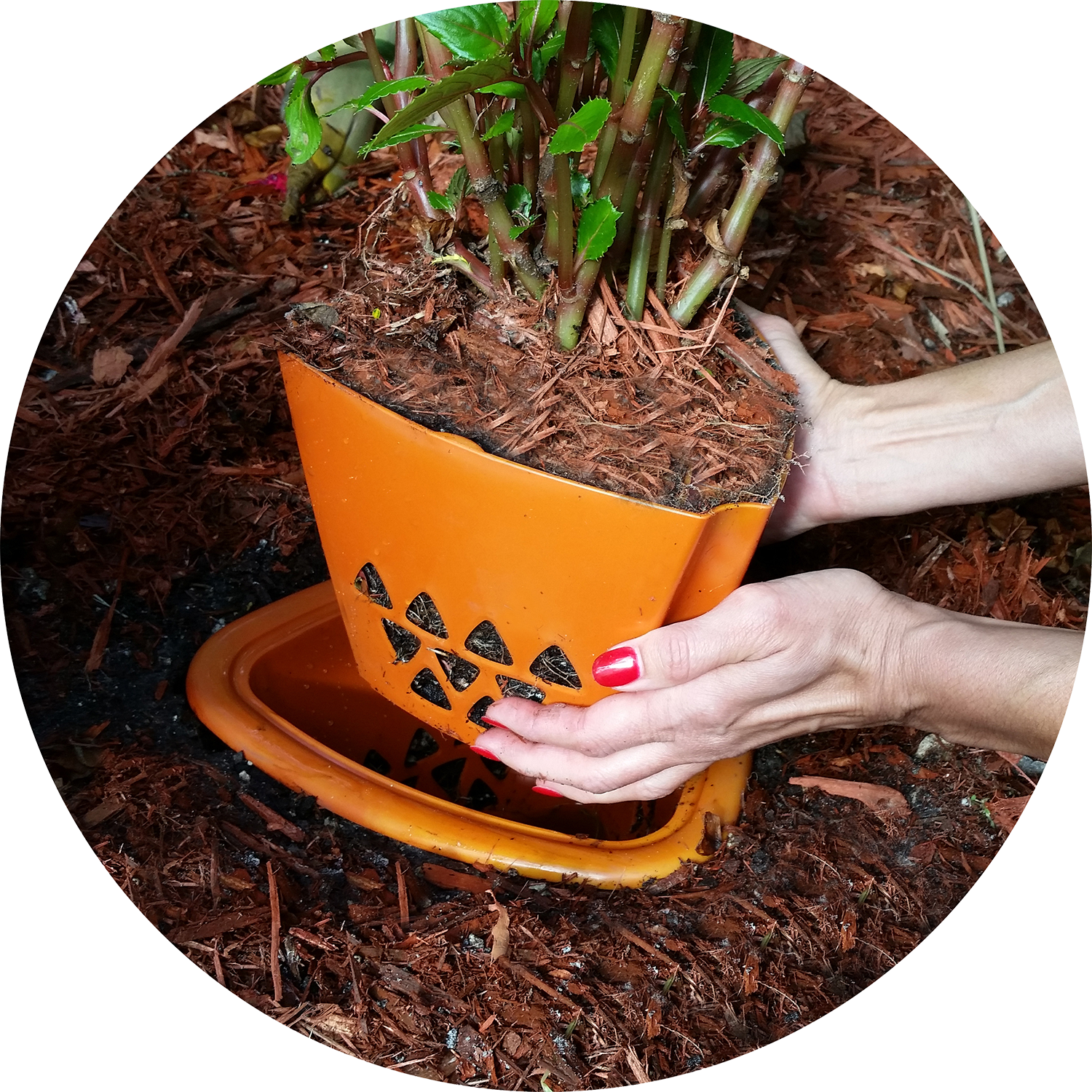 Then, place insert unit with your plant into the base unit.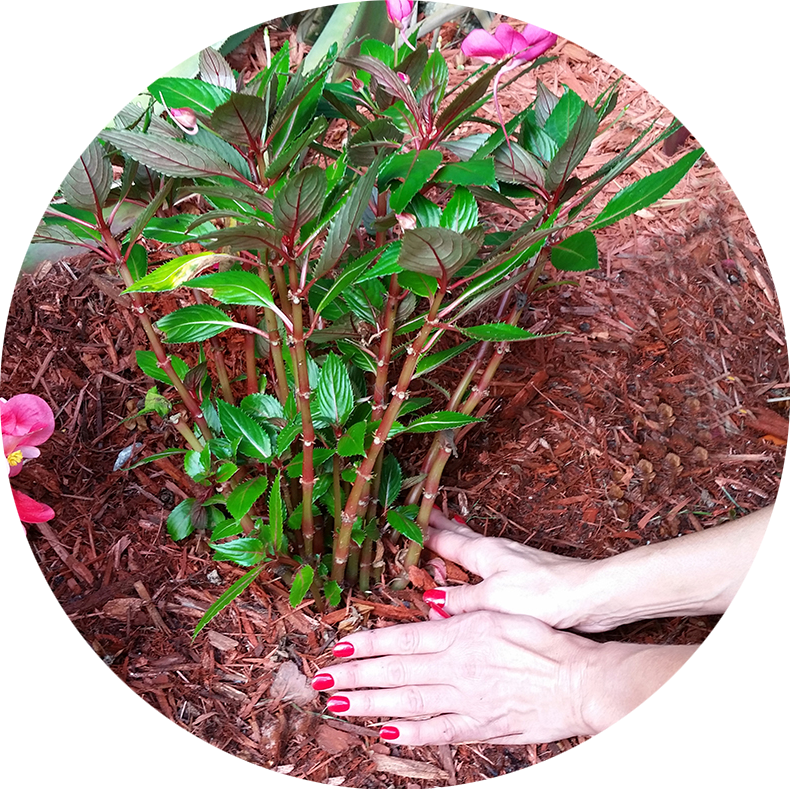 Simply cover with landscape bedding … and Done!
Get FREE SHIPPING when you buy $100!
---
They say necessity is the mother of invention. Well that's how I came up with PlantEze. Like you, I love doing my own landscaping and planting. But one thing I never liked was replacing my plants, especially the ones that died too early from drought. Additionally, my plants are either surrounded in crimson rock or a bed of mulch. Either way, it was always a tremendous effort to maintain my landscape. I needed a solution where I could easily replace my plants in seconds, whether it be to simply replace a plant, or to alternate the colors, without having to dig all over again. I also needed a way to keep my plants healthy through efficient hydration, as well as an easy and effective way to supply proper nutrients. It all came together with PlantEze. I hope you enjoy it as much as I do. Happy planting!
Steve Adolf – inventor